Other Plumbing, Sewer & Drain Services
Count on the Ottawa plumbing & drain experts at Aqua Drain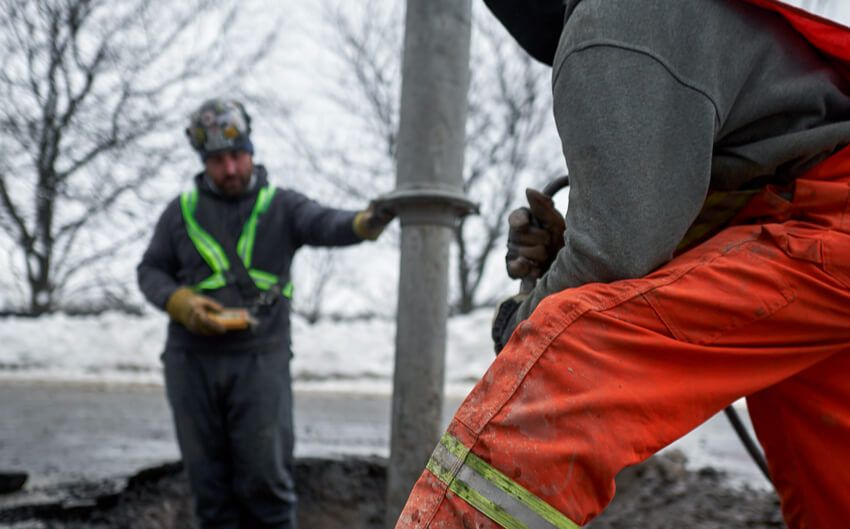 Backwater Valves, Grease Traps, Pipe Thawing & More
Backflow is the undesirable reversal of flow of a liquid, gas, or suspended solid into the potable water supply; a backflow preventer is designed to keep this from happening.
Grease traps need to be serviced regularly in order to prevent build-up of oils, fats and other solids that can cause bad smells or even block outgoing pipes. Accumulated grease is actually one of the leading causes of sewage pipe blockages. It is best to schedule routine grease trap maintenance to keep your kitchen waste system functioning efficiently.
If you turn on a faucet in the middle of winter and only a trickle or even nothing comes out, it is probable that your pipes have frozen. If the pipe has not yet burst, and you manage to locate the frozen section, you could try to thaw it with a hair drier or using towels soaked in boiling water. However, if you discover any signs of leakage you should immediately turn off the water at the mains and call Aqua Drain right away!
How We Serve our Plumbing, Sewer
& Drain Clients
Hard Work & 100% Team Commitment
We apply the same level of workmanship and attention to detail on every Ottawa plumbing & sewer project, no matter how big or small the job may be. When it comes to the plumbing business, there's no substitute for hard work, dedication and pride in a job well done.
Effective Communication & Friendly Service
When you hire a plumbing contractor in Ottawa, you deserve full value for your money. This includes effective, timely communication and service that goes above and beyond. Aqua Drain will keep you in the loop and serve you with a smile.
Conducting Ourselves with Honesty & Integrity
With over 50 years of experience as plumbers in Ottawa, we're no fly-by-night plumbing contractor. We've earned trust, repeat business and referrals by working hard, delivering results that are on-time and on budget, and treating people with respect and dignity.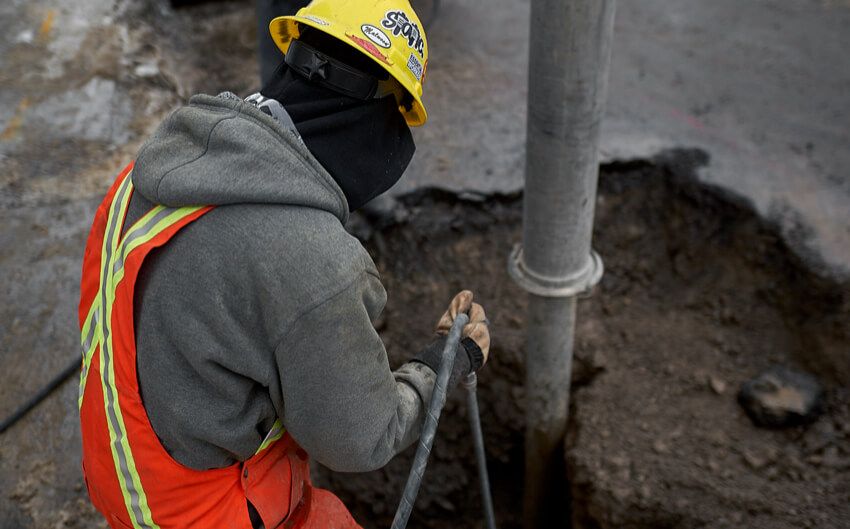 Sump Pump & Septic Service in Ottawa
Sump pumps are generally quite reliable so long as they're regularly maintained. If your basement or crawlspace has a musty smell or you notice signs of mold/mildew growing on walls or floors, your sump pump should be checked.
You know your tank needs some work if the water only trickles out or runs cold after just a short while. Sometimes all that is needed is to drain the accumulated sediment at the bottom of the tank. Remember that hot water tanks are generally designed to last only 5-10 years and after this time may need to be replaced. There are many options available, including on-demand hot water heaters that generally consume less energy and could help reduce the cost of your utility bills.
The Water Swabber is our invention! This machine allows us to condense a very large sponge down to a 6" size in order to clean pipes!
Aqua Drain Client Testimonials
"HONEST, PROFESSIONAL, COMPETENT Technician Paul was knowledgeable and professional. We have an almost 100-yr-old home. Checking the health of our pipes *before* issues hit was important, but we worry about being sold on unnecessary work. We really appreciated Paul's knowledge, advice and honesty. "
Jennifer Gillespie
"I had a technician come out on what he called a First Response through the city, I think the technicians name was Renee he was extremely polite, professional, inquisitive, he found the issue and took care of it. Definitely would recommend them again."
Gregg Thompson
"Called them as I was having issue with the upstairs toilet not flushing properly. They were here within a few hours. Very professional. Ran a camera though the pipes, went on roof to check venting, determined it was the toilet. Replaced it & everything seems to be good now. Would recommend for sure. Very organised team."
Charles Rochette