Pipe Lining in Ottawa
Utilizing CIPP liners to reinforce existing sewer mains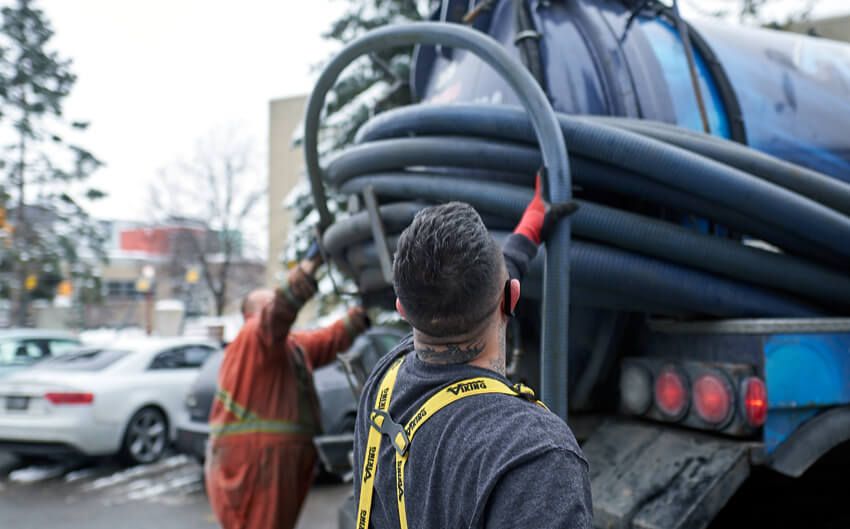 Ottawa Pipe Lining from the Sewer Experts
CIPP liners (Cured In Place Liners) are a means of rehabilitating an existing sewer main using a woven polyester tube that is impregnated with liquid epoxy. The epoxy is hardened through the application of heat. Once the epoxy has cured it becomes a solid mass which lines the internal dimensions of the existing sewer main, taking the form of the pipeline's interior and shape.
Aqua Drain customers rely on our expertise with CIPP liners to cut down on cost and increase the lifespan of their sewer lines.
How We Serve our Plumbing, Sewer
& Drain Clients
Hard Work & 100% Team Commitment
We apply the same level of workmanship and attention to detail on every Ottawa plumbing & sewer project, no matter how big or small the job may be. When it comes to the plumbing business, there's no substitute for hard work, dedication and pride in a job well done.
Effective Communication & Friendly Service
When you hire a plumbing contractor in Ottawa, you deserve full value for your money. This includes effective, timely communication and service that goes above and beyond. Aqua Drain will keep you in the loop and serve you with a smile.
Conducting Ourselves with Honesty & Integrity
With over 50 years of experience as plumbers in Ottawa, we're no fly-by-night plumbing contractor. We've earned trust, repeat business and referrals by working hard, delivering results that are on-time and on budget, and treating people with respect and dignity.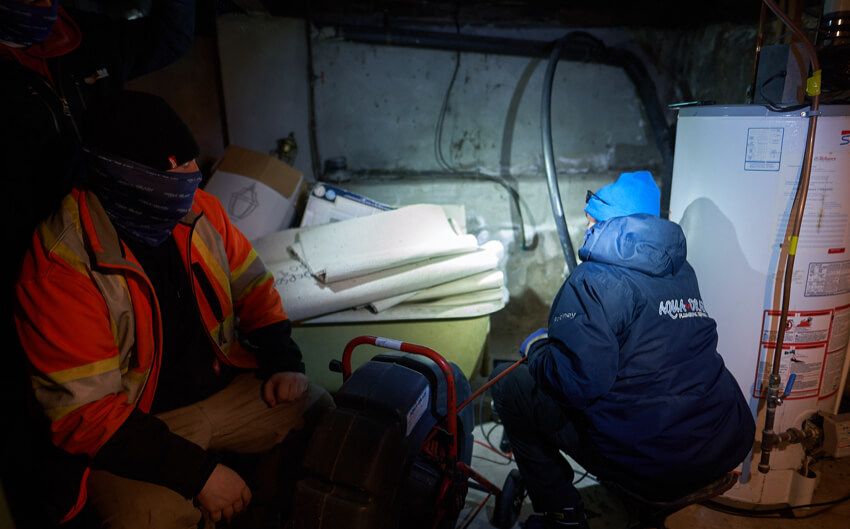 We Reinforce Existing Sewer Mains with CIPP Liners
If you have a sewer main that was installed some years ago, you may be concerned about its lifespan and wondering whether replacement is inevitable. Whether you are a homeowner, property manager or business owner, we know that your bottom line is always of paramount importance. That's why we inspect sewer main lines and, if determined to be a candidate, will perform CIPP lining rather than replacement.
To find out more about our Ottawa pipe lining services and to get your free, no-obligation estimate on a pipe lining for your sewer lines, contact Aqua Drain today.
Aqua Drain Client Testimonials
"HONEST, PROFESSIONAL, COMPETENT Technician Paul was knowledgeable and professional. We have an almost 100-yr-old home. Checking the health of our pipes *before* issues hit was important, but we worry about being sold on unnecessary work. We really appreciated Paul's knowledge, advice and honesty. "
Jennifer Gillespie
"I had a technician come out on what he called a First Response through the city, I think the technicians name was Renee he was extremely polite, professional, inquisitive, he found the issue and took care of it. Definitely would recommend them again."
Gregg Thompson
"Called them as I was having issue with the upstairs toilet not flushing properly. They were here within a few hours. Very professional. Ran a camera though the pipes, went on roof to check venting, determined it was the toilet. Replaced it & everything seems to be good now. Would recommend for sure. Very organised team."
Charles Rochette